Abundant experience more than half century and accumulated technology
It's our proud and treasure.
Marubishi was founded as a sole Japanese maker of small scale fermenter in 1954 when the term "biotechnology" wasn't yet born.
About sixty years have passed since the foundation and we have enhanced our capability to have a role of bridge between bio-industry and biotechnology lab. through designing and building various kinds of bioprocess apparatuses such as fermenters from laboratory scale to small production scale and for downstream processing(separation/concentration).
1954
1960
1970
1980
1990
2000
2010
1954年

The first product
2 units of 20L fermenter 3 sets
1970年

12 units of 30L fermentor with pH, DO & Foam control
1980年

Pilot plant for multi-purpose
2000年

A series facilities from upstream to downstream process for bio-pharmaceutical field with validation
Aiming to play a role of supporter and planner for customers in the bioprocess field
Our core technology due to abundant experience makes it possible to get complete sterility and keep for total operation of a series of bioprocess apparatus. Fine support system in detail and progressive approach for project planning and execution as the best partner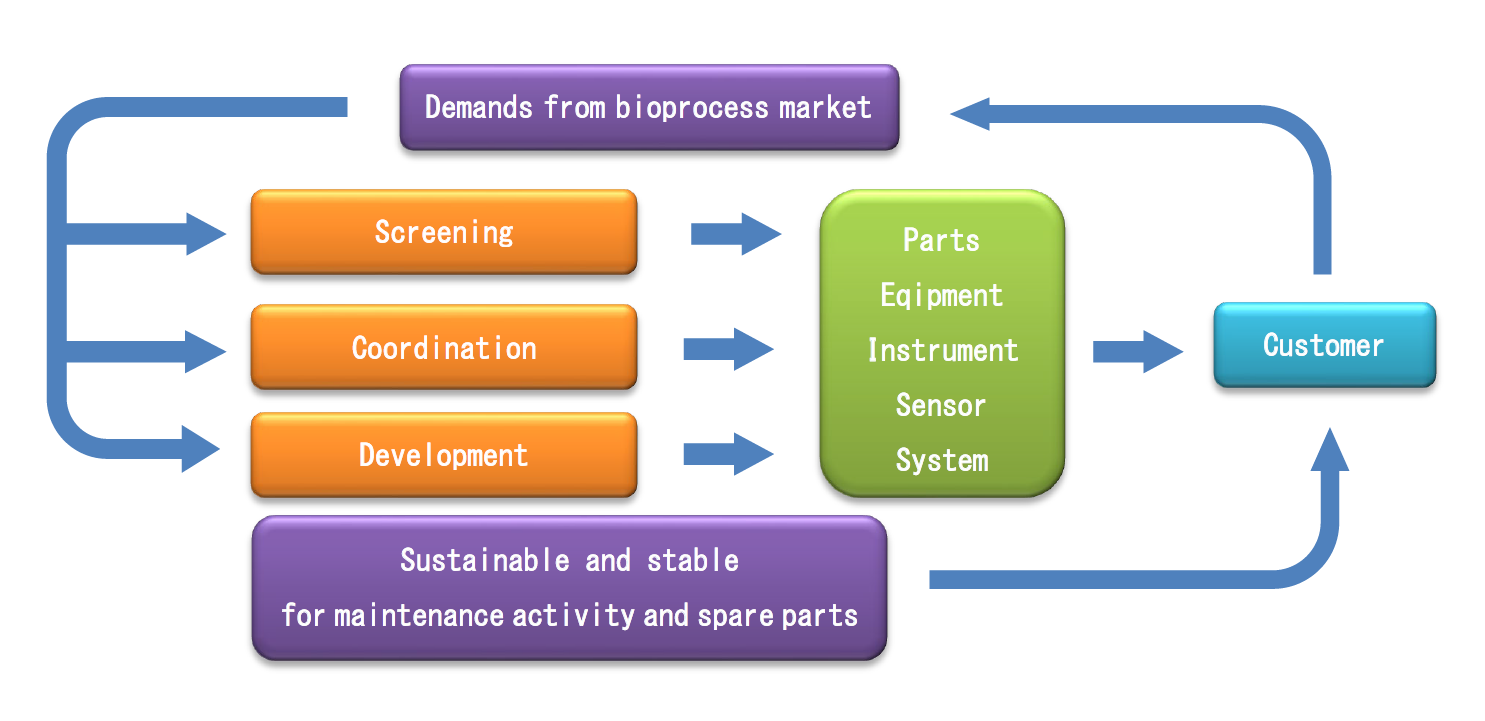 Various line-up of culture devices from small scale to production plant scale
Fermenter series - full lineup from laboratory to production scale We are capable of supplying fermenters of our own and another devices and systems in the field of biotechnology from laboratory scale to production scale.
Our own fermenters, for instance, various vessel sizes from the minimum less than 500ml to the maximum 15kL are available.

Proposal power to meet the needs of various area
Marubishi Products(fermenters, bioprocess related devices, control system and software) have played an active part in every scene of bio-industry from upstream to downstream process.
Our users' business fields are various as follows;
Biopharmaceutical
Food and breweries
Fine chemicals
Environmental improvement
Energy generation from waste
Regenerative medicine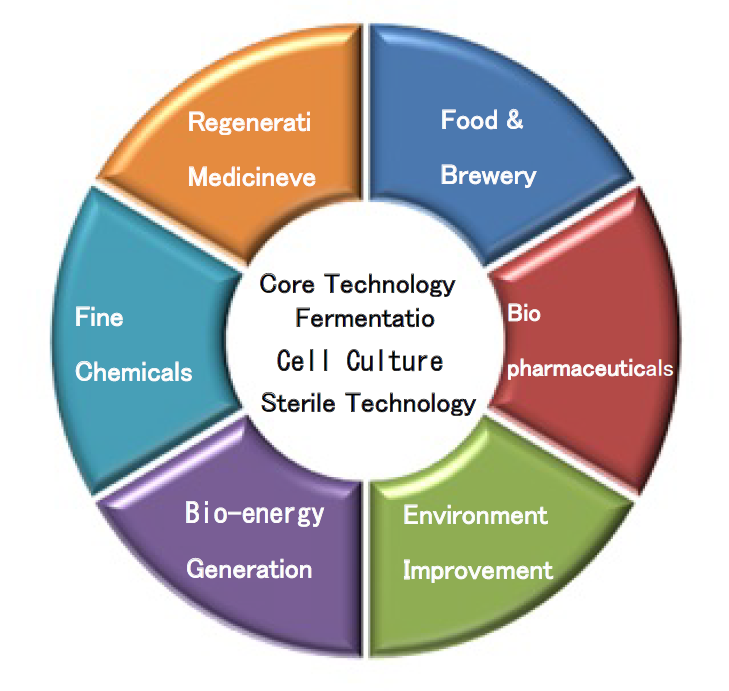 Fine-grained support system and advanced approach
As one of the features of Marubishi , we can give you a fine-grained support system. For instance, we have provided the support such as documentation for URS, IQ, OQ and calibration necessary for customers validation of biopharmaceutical manufacturing facilities according to c-GMP.
In addition, we have put a highly efficient bioreactor system for bioenergy production using biomass waste with collaboration of academia group into practical use and an automatic culture system of mesenchymal stem cell for regenerative medicine.>
Thus, we're ready to meet a demand of various customers demand with our firm technology and flexible viewpoint.