We have various kinds of bioprocees equipment unit such as single use bioreactor contol system, continuous centrifuging system, membrane separation system and concentration system.
Single use bioreacotr control system
Nowadays, a single use equipment has been widely used not only for bioreactor but for downstream process equipment especially in the field of Mabs production. A customer can select his or hers desirable single use equipment from each expertized supplyer. Such suppllers have their own control system including a software. Customers usually have their own control strategy for their bioprocess. These suppliers own control system sometimes have difficulty to suit the requirement of the cutomer's own control strategy.In this case, we have been very useful by customizing the total control system by making the best use of our bioengineering experiences for building total system.
Continuous centrifuging system
We can supply an assembly unit of continuous centrifuging system composed of a centrifuging machine, necessary piping with automated valves, sensors and our own automatic operation system for SIP and CIP to suite your process.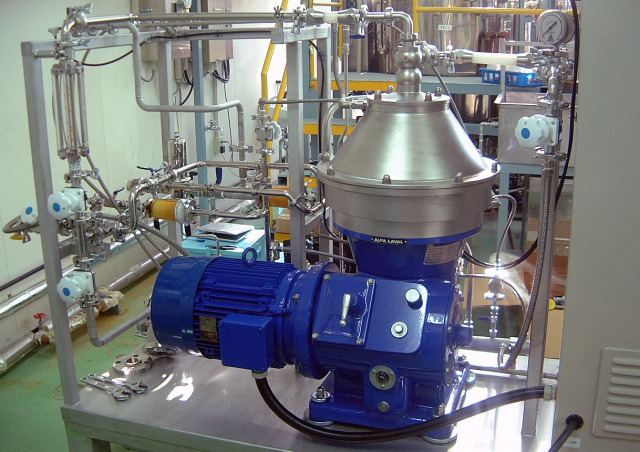 Assembled unit for cell separation by micro-filtration and product concentration by ultrafiltration membrane
We can supply an assembled unit of cell separation system by MF membrane module or cell/product concentartion system by UF membrane including piping system with automated vlaves, sensors and automatic operation system to suit your process.