Our company has had long relationship with customers in Thailand.
We have supplied fermentor of high quality since the early 1970's. The representative installation in Thailand is the FMD vaccine production facilities in 1982 and 1995. The main fermentor of 5000L capacity was the largest for mammalian cell cultue in Asia. This plant is almost fully operational even today.
About Marubishi Thailand Co.,Ltd.
We have founded Marubsihi (Thailand) Co.,Ltd. in 2004 and completed the new headquaters factory in 2008 in Nawanakohn Industrial Park one hour away from Bngkok by car.
We aimed fermentors made in Thailand of the same quality as those of Marubishi Japan and good and rapid mainetnance service having the geographical advantage of being near the customers.
In addition, we're aiming the headquaters factory to be a base of bioprocess related equipments' business in ASEAN countries.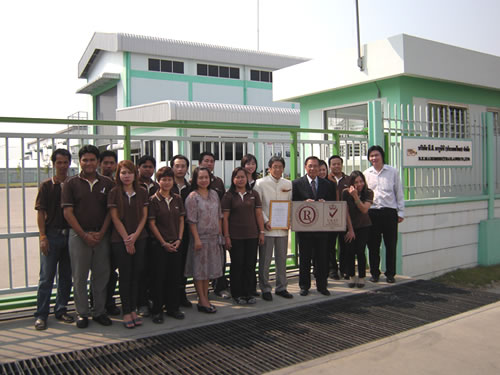 Products & Maintenance Service
BEM(Thailand) has already established the fermentor production system from laboratory scale(1L to 10L) to pilot and production scale up to 5000L through technology transfer by us.
Besides the fermentor production system, BEM(Thailand) is ready to make a proposal for bioprocess equipments' system from upstream to downstream processing by collaboration with us.
BEM(Thailand) has rapid maintenance and trouble shooting activity which is one of the important factors for bioprocess equipments running.
They have also supply validation service and documents for that through collaboration with us.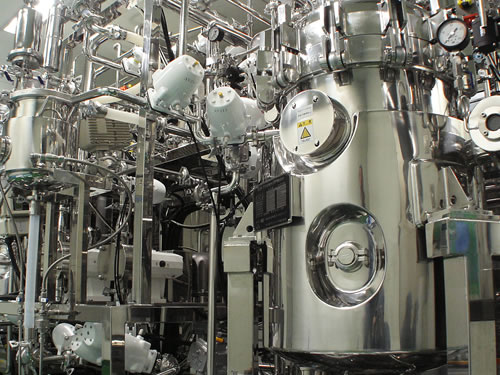 Bioprocess Engineering Training Center
We have attached importance to the cultivation of bioprocess engineers to establish the "Bioprocess Engineering Training Center" connected with the headquarter factory for the trainee to learn about practical operation of fermentors.
Equipments List for culture training

Shakeing Machine, Desk top fermentor(5L), Autoclave, 50L fermentor(Manual SIP)