Validation of pharmaceutical manufacturing plant
We have acquired know-how in building sterile piping assembly and instrumentation system for biopharmaceutical plant after many years experience of fermentor manufacturing.
So, we're now capable of building a series of bioprocessing system including medium preparation, buffer solution, cultivation, cell separation and concenration.
We had prepared a series of validation document before the guidelines of GMP for API(Active Pharmaceutical Ingredient) issued in 2001 by following European and American manufacturers.
Currently, we have established a system that conforms to the regulations of ICH, PIC / S etc concerning facilities building.
Support contents
Documentation support
・Design Qualification, DQ)
・Installation Qualification, IQ)
・Operation Qualification, OQ)

Besides supporting documentation for the above, we'll support a customer's creating the necessary documents of URS, FS, an DS and DQ.
Supports for creating User's Requirement Specification (URS)
It's usually hard for a customer who has never been engaged in bioprocess equipment to prepare the whole document for user's requirement specification.
In such case, we'll support the customer's work by making a document of our proposal on functional specification(FS) even from a piece of customer's memo.
Using the same items' construction of URS as the FS makes it easy to develop to the next step.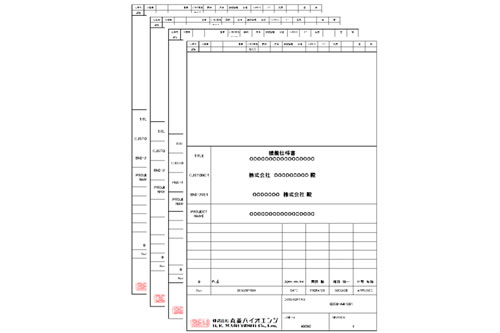 Support for CSV(Computer System Validation) conduct
We have been raising the level of CSV conduct by refering to GAMP3, PART11, GAMP4 and the guideline or regulation in the world since the early stage before 1992.
As the circumstances of CSV conduct are still changing, we're always working on the level raising by understanding updated guideline and regulation.