Various kinds or types of fermentor(or bioreactor) are available for general microbes, animal cell, plant cell(tissue), algae and so on.
Besides producing our standaradized fermentor, we usually design and manufacture the other special fermentor in accordance with a customer's request.
← small scale
large scale →
保存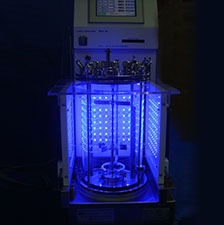 Various kinds of fermentor

desktop pressurizable vessel,photobioreator, fermenotr for theromophillic microbes.